Purchasing a gift for someone can be a daunting task. Will they like it? What do they want/need? Do they already have this? Did I spend enough money? Did I spend too much money? The doubts we have when purchasing a gift are endless. I am here to help you decode what to get one for the upcoming holidays, birthdays, anniversaries, hostess gifts, and whatever else a gift may come in handy for. I have also included some budget friendly tips on how to save on gifts or simply get more bang for your buck!
Taking Notes
What really helps me is taking notes! You may think this seems unnecessary or stupid, but it truly does come in hand when the time to give a gift arises. I keep a tab in the notes on my phone where I store all my gift ideas. I have sections for individual people, but also just a list of generic gift ideas that popped in my head that I did not want to forget. It is always important to be engaged and actively listening in conversations, but it also is vital when it comes to gift giving. What most people do not realize is that people subconsciously drop hints on things they like or have on their wish lists. You learn peoples´ likes, dislikes, and preferences to brands etc…all by just LISTENING! So once you learn some vital information through listening, write it down in your notes before you forget. Do not try to take mental notes, most likely you will forget the information when a year passes and it is time for Christmas or an upcoming anniversary.
Custom Spa Kits
The gift I get most females in my life when I am unsure of what they would like is a spa gift set. I hand pick each individual item, usually to match with the gift box I picked. Discount stores such as Tj-Maxx have super cute and inexpensive gift boxes. Once I pick out the gift box, I usually try to coordinate the products with the color of the box. So, if I buy a blue box, I only buy products with blue packaging. Yes, this may be slightly OCD, but I love having an aesthetic gift to give. Once I pick out the box, I always make sure to place my products inside the box to make sure all of it fits, but also to get an idea of how I want to arrange the products. Target, Sephora, or Nordstrom are great stores to buy some spa products from. If you are looking to save money go take a trip to Tj-Maxx or Mashalls…they do have some great products for sale, but you have to weed out the poor quality or simply damaged products. DISCLAIMER: Not all women like a spa kits, but I have found that most enjoy them. Just make sure to find that piece of information out prior to buying the gift. So, I´ve given you the great idea of creating a spa kit, but you still have no idea what goes into it. Well I can give you a few hints…lotion, bubble bath, parfum, bath bombs, candles, soap, nail polish, and so on. Now it comes to PACKAGING your gift…my favorite part! I personally love to leave the lid on the bottom half of the box, then I fill the interior of the box with crumpled tissue paper or paper shreds used to fill gifts, then I strategically place the products on top of the filler paper. I wrap cellophane wrap around the box and tie it with a ribbon that matches the theme. You can add a gift tag if you choose to. If you want the lid closed, you can just simply tie a cute ribbon around the box. Whalah your spa kit is ready to gift!
16th Birthdays
I actually received this gift for my sixteenth birthday, and thought it was purely genius! If you know a teenager who has a car or is getting a car you can purchase them a car kit! This is quite handy and it is one single place for me to keep everything I need. First, purchase a cosmetic bag…I personally think monogrammed bags are cute and more personal. I have linked my FAVORITE monogram cosmetic bags , they fit absolutely everything you might need, plus they are SUPER affordable. Use my code PRIMPED to save even more money (Valid with anything sold on DoubleBMonograms site). If you are purchasing this gift for a guy, here is a men´s dop kit  (Use code- PRIMPED to save $$$). Now it is time to purchase what goes inside the bag…obviously this is personal, but I can give you some ideas. Flashlight, tire pressure reader, handsanitizer, makeup wipes, tissues, hairspray, dry shampoo, chapstick, a gas card (gift card), hairbrush, breath strips, gum, mini Crest to-go toothbrushes, pen, deodorant, etc…. This gift is not only super cute, but it is also a necessity for any teenager with a car!
Handsanitizer  Hairspray  Makeup Wipes Tire Gauge Tissues 
Gifts for the Women in Your Life
Maybe your woman hates bubble baths and lotion. Well don´t you fear! I have listed plenty of other great options for the special ladies in your life whether they are your BFF, Mother in-law, Mom, Sister, or Girlfriend… I´ve got you covered!
Antatomicals Cruisn for a Snoozin' Sleep Balm- $6.50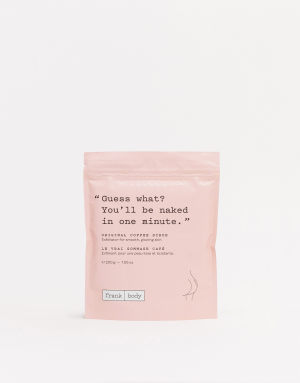 Frank Body Original Coffee Scrub- $17
Babyliss Tight Curls Wand- $52
Barefoot Dreams Cozy Cardigan- $116
Make + Model Best Boyfriend Lounge Pants- $45
Mauviel M´Heritage-M´150s 10 piece copper & stainless steel set- $1,970
Voulspa Vermeil- Prosecco Rose Candle- $18  
Voulspa Vermeil- Branche Vermeil Grande Maison Candle- $65
Glam Glow Hydrating Treatment- $24-69
Adidas ´UltraBoost' Running Shoe $179.95-$219.95
Gifts for the Men in Your Life
Men tend to be easygoing when it comes to gifts. You ask them what they want and they said I don´t care! Though they may be easygoing, sometimes this makes shopping for them ten times harder! I have listed some items that the men in your life may enjoy.
Hex Leather Phone Case- $39.95
Adidas Swift Running Shoe- $84.95
Cole Haan Pinch Friday Tassel Loafer- $130
Polo Ralph Lauren Cotton Blend Jogger Pants- $49.50
The Rail Notch Neck Thermal T-Shirt $32  $19.90
Ray-Ban Original Aviators- $153
Lindbergh Structured Grey Sweater- $79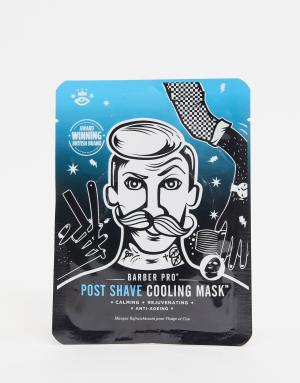 Barber Pro Post-Shave Cooling Mask- $8
Herschel Supply Toiletry Bag- $33
Gifts for the Home
Gifts for the home are great to give a woman who loves hosting or for a couple, kill two birds with one stone with just one gift!
Renwil Arthur Cutting Board- $108 
Nordstrom at Home Marble Board  $45 $33.75
Cathy´s Concepts Monogram Cheese Board  $84  $67.20
Nordstrom at Home Cuddle Up Faux Fur Throw- $149
Small & Fun Gifts
Sunny Life Mojito Cocktail Gift- $42
The Little Book of Cocktails- $9.50
Paperchase Wooden Desk Tidy Drawer- $40
Surprise Yourself- Interactive Journal- $19
Sass & Belle Leaf Coasters- $19
Polaroid Originals 600 Limited Camera- $253
Budgeting Tips
NordstromRack, Hautelook, Neiman Marcus Last Call, 6pm and other discount websites/ stores are great places to find beautiful and good quality gifts discounted.
Gifts for a Hostess
Alcohol, Flowers, Candles, or small gifts.